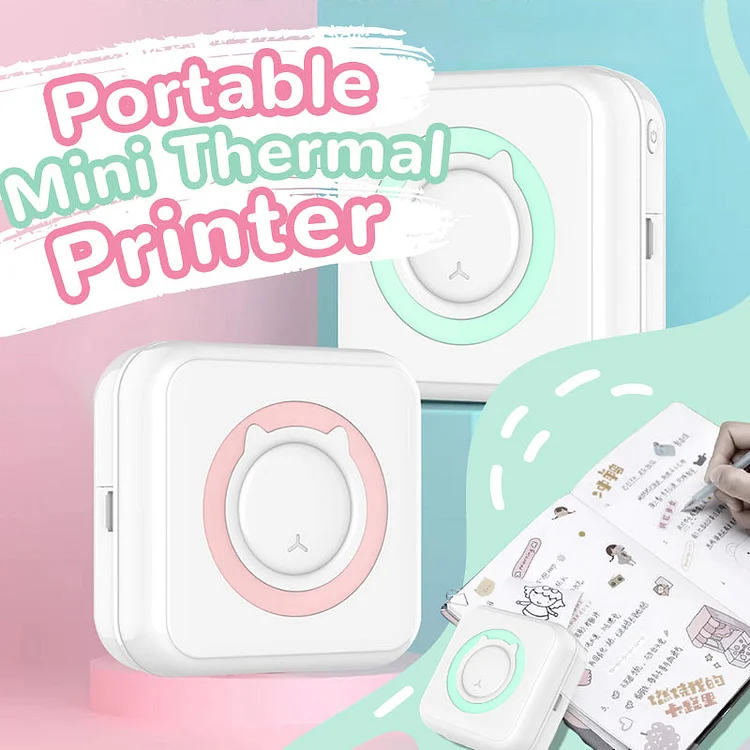 A portable mini thermal printer is convenient for you, it can be easily and quickly connected by wireless Bluetooth, and you can print anywhere and anytime.



Key Features
Thermal Printing – This thermal printer can print without ink, you do not need to buy extra ink, it is very convenient for you and easy to use. The thermal printer has ultra HD resolution, the printing quality is much better than other products, you can choose this thermal printer to print clearly and have a better printing experience.


Wireless Bluetooth Connection – You only have to turn on the Bluetooth on your phone, and turn on the mini printer, they will quickly connect with other, then access the app, the operation is very simple, and you can print quickly to save your time. Compatible for ISO and Android devices.


Rechargeable And Durable – This mini printer can be charged, you can charge it with a USB cable, and it supports charging on a variety of mobile power. When completely charged, it can standby for a long time, and support you print many times. If you will not use the printer after a long time, please remember to charge it regularly.


Portable And Convenient – This printer is compact and portable, you can take it with you, so you can print at any time. Mini and lightweight body can be put in your pocket or bag. And this printer is multifunctional, you can print pictures, labels, notes, and lists which is very convenient for you.


Specification
Color: Pink, Blue
Size: 8cm*8cm*3.5cm
Weight: 250g

Package Includes
1*Portable Mini Thermal Printer
5 Rolls HD Printing Paper Or 5 Rolls Self-Adhesive Printing Paper