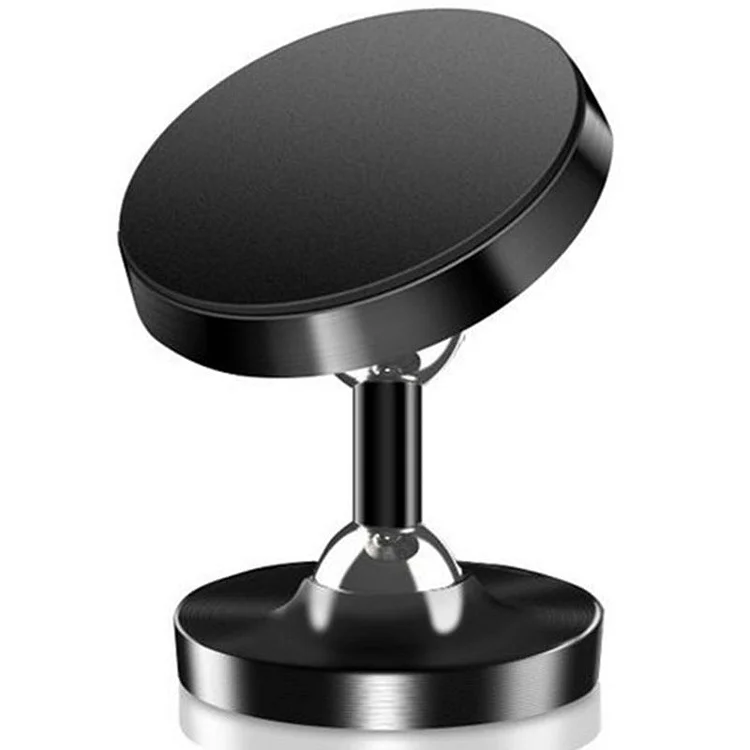 Feature
Double head bracket
The angle of the two heads is adjusted by about 90 °, and the two heads are upgraded and increased by 38mm. The two shafts rotate up and down, and the angle is adjustable. It can be placed in multiple positions, making it convenient to use.

Small and delicate, not blocking the view
This product is very small and delicate, and it won't block your view when driving, making it safer.


Flexible use
Twice more inclined space than ordinary mobile phone holders, with arbitrary angle adjustment, and 360 ° * 360 ° three-dimensional dual rotation.


Magnetic adsorption, stable upgrade
Magnetic upgrade, using a single N40 neodymium iron boron magnet, each set has a total of 4 magnets, with a large adsorption force of about 1.5kg. The adsorption of the phone is very stable, and the surface of the bracket tray is equipped with a silicone pad. The surface of the silicone pad has a frosting and luminous effect, which will not harm the phone.


Magnetically safe, lossless phone signal
The magnetic force has been strictly tested, and the closed magnetic field is scientific, safe, and stable. There is no leakage of magnetic force, and there is no damage to the phone signal.
Alloy material, high quality
The outer body of the bracket is made of aluminum alloy, with durable and beautiful electroplating and painting. The outer contour surface of the main body of the bracket is smooth, with a clear process texture, no scratch, no paint peeling, no damage, and a more distinctive texture.

Free placement
It can be placed in various places in the car according to personal habits and is very flexible to use.


Specification
Color: Black, Silver, Red
Main material: aluminum alloy
Main processes: CNC finishing, anodizing, S/N positive and negative electrodes forming a closed magnetic field
Outer packaging box: weight: 15g, volume: length: 64mm × Width 42mm × Height 76mm, total height 95cm
Bracket body: weight 35g, bracket tray diameter 35mm, bracket base diameter 27mm, ordinary version height 31mm, upgraded version height 55mm