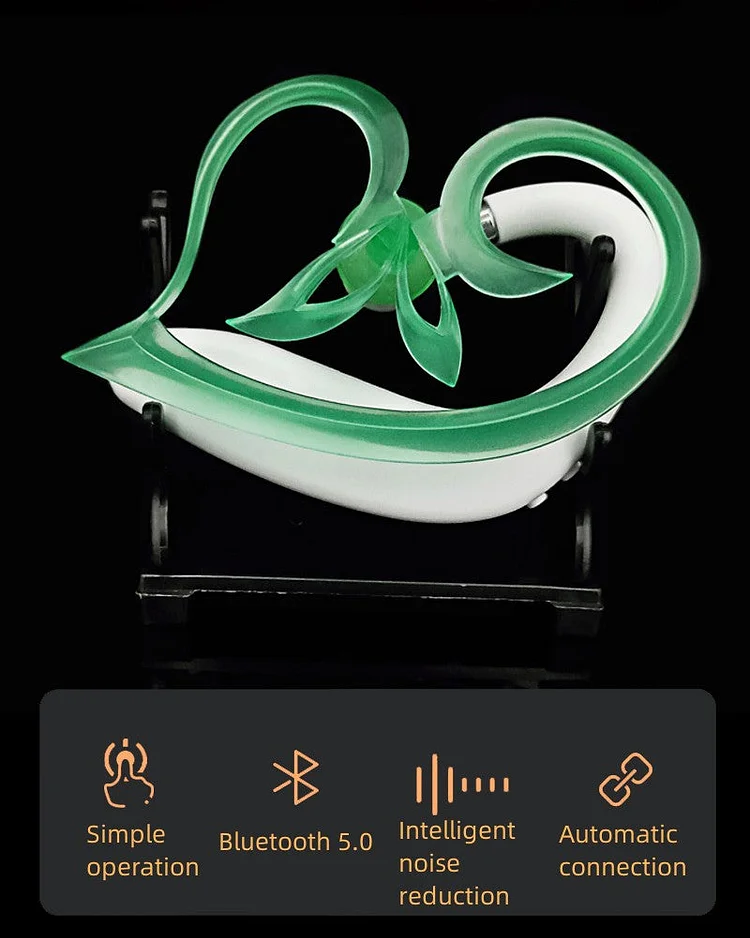 Feature
Multifunctional
It can be used not only as an ornament hanging on the ear but also as a normal Bluetooth headset. It can be used for calling and listening to music, with HIFI sound quality and strong battery life.
Bluetooth connectivity
This product is paired with other devices via Bluetooth, paired upon startup, automatically connected, and intelligently noise reduced.
Fit the ear
Hook ear design, streamlined body, fitting the ear for a long time without hurting the ear.
Not easy to fall off
Three-point stable support of the ear hook type fits the ear shape and decentralized receiving points, making it more comfortable and firm to wear.
Noctilucent material
After absorbing light, it can show a luminous effect in dark places.
Specification
Width: 6.5cm
Height: 8cm
Weight: 19g
Material: TPU