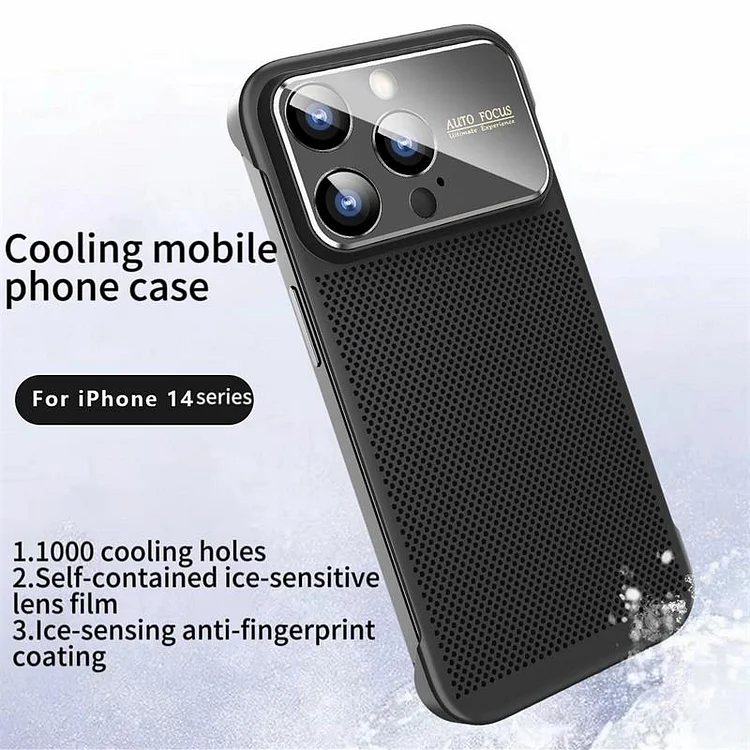 MAIN FEATURES:
Effective Temperature Reduction: The heat dissipation shell adopts advanced heat dissipation technology, effectively reducing the temperature of the phone.
Continuous Cooling For Seamless Performance: 24-hour continuous self-circulation cooling for fast temperature reduction and reduced battery aging. Enjoy uninterrupted video streaming, live broadcasting, and gaming without frame drops.
Lens Protection And Fashion Design: Elevated lens protection with 2mm higher profile for internal lens safeguarding. The large window adds a sense of fashion to the phone.
Comfortable Grip And Premium Texture: Exquisite design with sleek and lightweight profile for comfortable grip. providing anti-slip, scratch-resistant, and oil-proof properties for a premium look.
SPECIFICATIONS
Material: PC
Weight: 40G