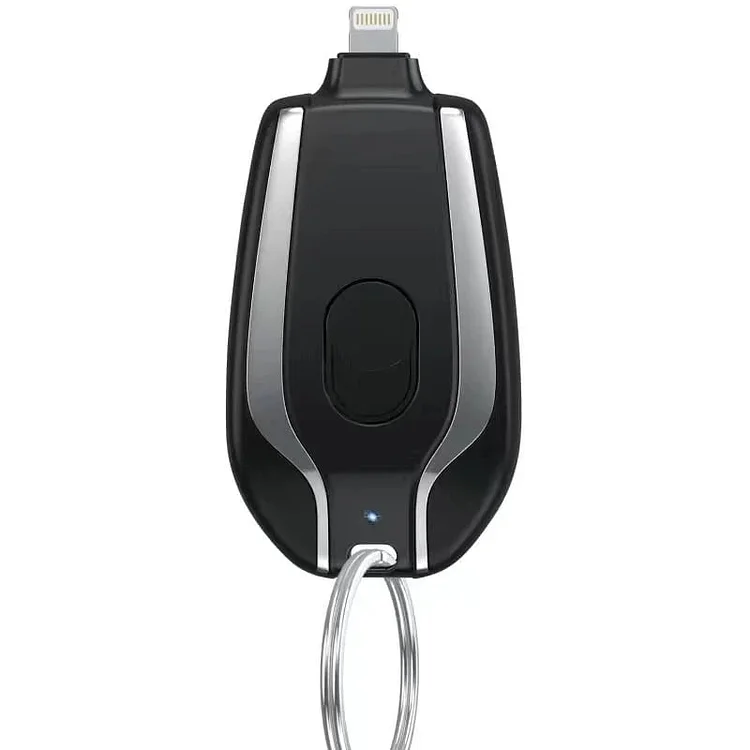 After going out no longer afraid of the phone out of power, this is a charging treasure can be hung on the keychain., when you use only need to turn on the switch, plugged directly into the phone can be charged, the data line is not needed, it is small and convenient, out of emergency is very convenient.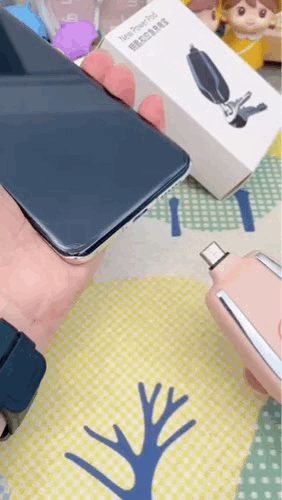 High speed charging and multi-protection
Safe circuit design support to charge your phone at a high speed safely, can avoid over-charge, over-discharge, short-circuit and overload.
Ultra-light,Ultra-small,Ultra-slim
Only 1.4 Oz, Portable can easy to carry to put in pockets and purses.
Size of car key, ultra small, ultra thin, only 2.75*1.57*0.7inches.
Easy to hung on anywhere
Comes with the keychain can easy to hung on anywhere like the hand bag, backpack, pants and so on.
Type-C port
Use the type-c port to charging the charger itself.(The product includes a Type-C charging data cable.)
Remove the phone case before charging
Remove the phone case, and swipe up the telescopic switch before charging your iPhone, If charging while wearing a phone case, it's easy to loose, may cause poor contact and can not be charged.
The best gift for your friends and family
Specifications:
Shell material: PVC
Size: 40*70*18mm
Battery capacity: 1500mAh
Applicable mobile phone interface: Type-C, for Apples interface