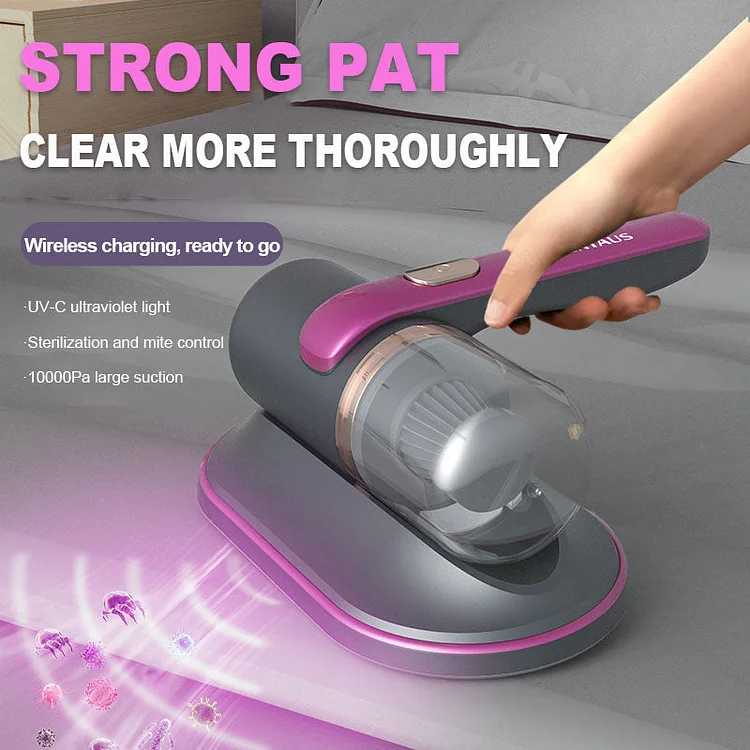 This vacuum cleaner more effective at removing dust, can removes dust, pet hair and grime hidden deep, clean all the seen and unseen.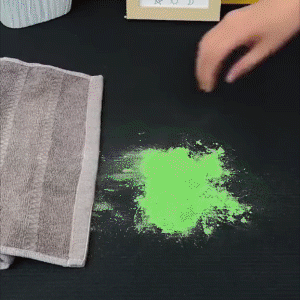 Wireless and light, where you want to suck.
10000KPa powerful suction, to achieve sterilization, mite removal, dehumidification, hair suction, vacuuming, dander, etc.
UV-C ultraviolet rays, penetrating the surface layer for quick-acting mite and sterilization.
High-frequency flapping effectively shakes out dust mites.
Triple multi-effect filtration, fine filtration, to prevent secondary pollution.
99.99% mite removal rate, dual purpose of mite removal and vacuuming.
Features:
The duct design ensures duct smoothness and great absorbing pressure. This bed vacuum cleaner can effectively eliminate more of dust on the surface of fabrics. Complete Seal Technology and a HEPA filter trap dust inside the vacuum.
Two-section switch,The 5000 rpm and 10000 rpm roller works with the high-frequency vibration of the pulsating pad to loosen dust/fur/hair/dander, and the powerful 10000Kpa super strong suction drivenby the high-speed motor sucks them all away.
Without cords, it can be moved anywhere. The 2.2lb weight of the whole machine and the ergonomic handle design can greatly reduce the labor intensity. It can clean many where, such as car seat, the sofa, carpet and bed in the home, etc.

Charging with USB Type-C is more convenient. the vacuum cleaner can run for over 20 minutes while providing robust absorbing pressure.
Powerful, lightweight, and versatile. Easy to use, simple to operate, a great gift for parents or family.
Specifications:
Product name: Wireless mite removal vacuum cleaner

Product weight :633g

Rated power :68W

Vacuum degree :10000Pa

Rated voltage :7.4V

Product material :ABS

Dust cup capacity :185ML

Product size :24*11.5*3.5cm