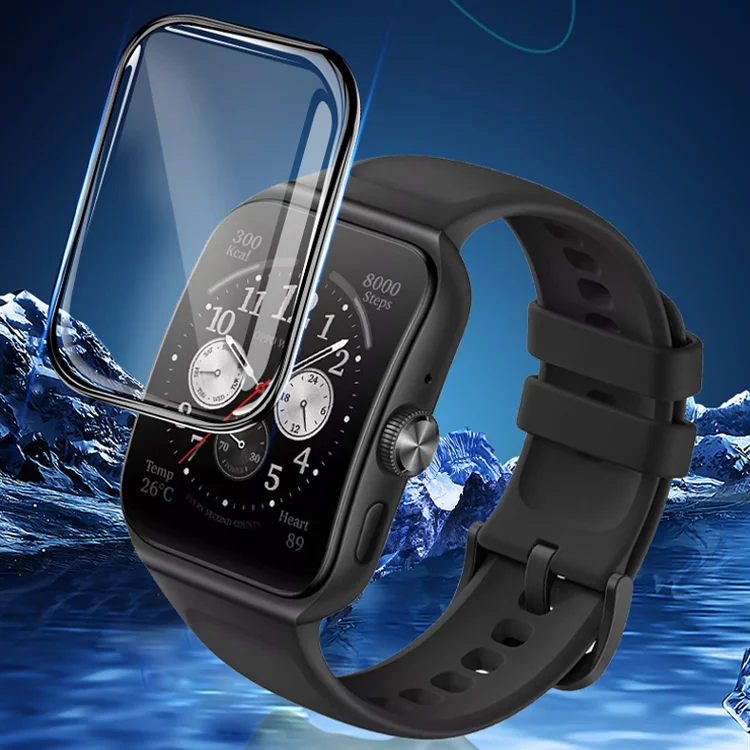 Still worried that the film will affect the feel of the use, but not use, but afraid of the screen is scratched?
Our Apple Watch Screen Protector can be a good solution to your worries.
Main Features
Save Time & Effort
2021 new patented products, automatic alignment, you can easily and quickly paste the screen film, there will be no blistering residue, so that you do not have to repeatedly re-apply the film when the film, save time.
Full Coverage Protection
Ultra HD clarity, amazingly thin and light, fits the contours of your device perfectly. Designed to completely cover the curved corners and edges of your device. Curved surface without warping.
Ultra-clear & High Transparency
Made of ultra-clear and highly transparent microcrystalline material, which does not block the screen display. Perfect touch and sliding precision function let you use the watch effectively.
Explosion-proof & Anti-scratch
With four layers of reinforced structure, explosion-proof is more excellent. Composite flexible microcrystalline material, soft and hard, to ensure the hardness and at the same time will not shatter the edge.
Anti-sweat & Anti-fingerprint
Imported anti-fingerprint coating, anti-sweat and anti-fingerprint, keep the screen lasting clean, always super clear display screen content.
Specifications
Materials
Film Type
Product Size

38mm, 40mm, 41mm,
42mm, 44mm, 45mm

Package include-s

Apple Watch Screen Protector (Send film positioner) × 1